Spacenow is changing the way people search for and book space.
Our challenge was to create a simple and intuitive platform that helps guests
and hosts share spaces according to their needs.
The entire Spacenow website was created using Adobe Xd,
which gave me the opportunity to unify all creative assets on the same platform.
I created a Visual Design assets library which enabled me to quickly create complete website wireframes that the development team could use for faster product releases,
I also co-created the user experience (UX) strategy and created prototypes of all website pathways according to Service Design principles, such as; the listing process, payment preferences,
booking types and many more.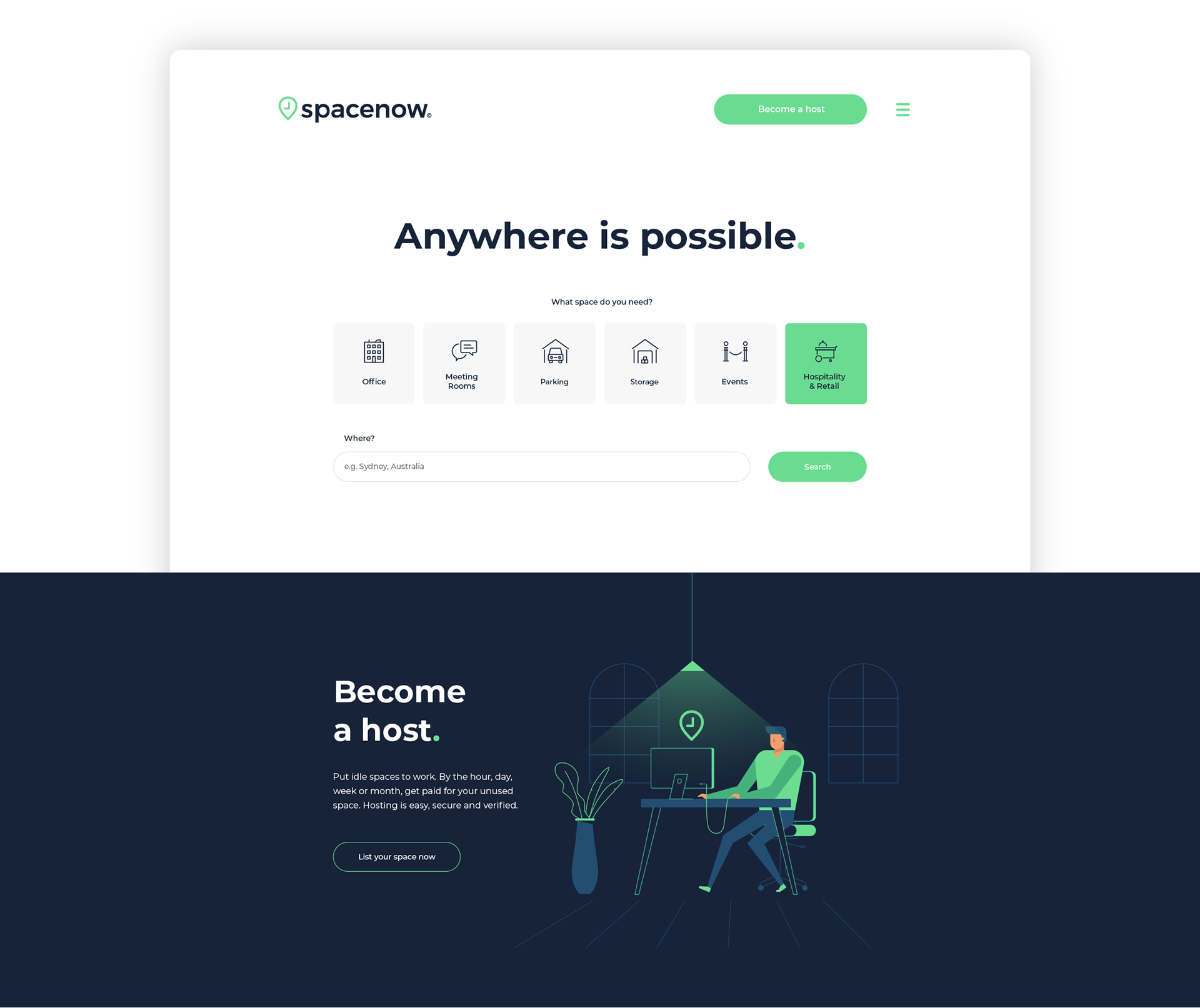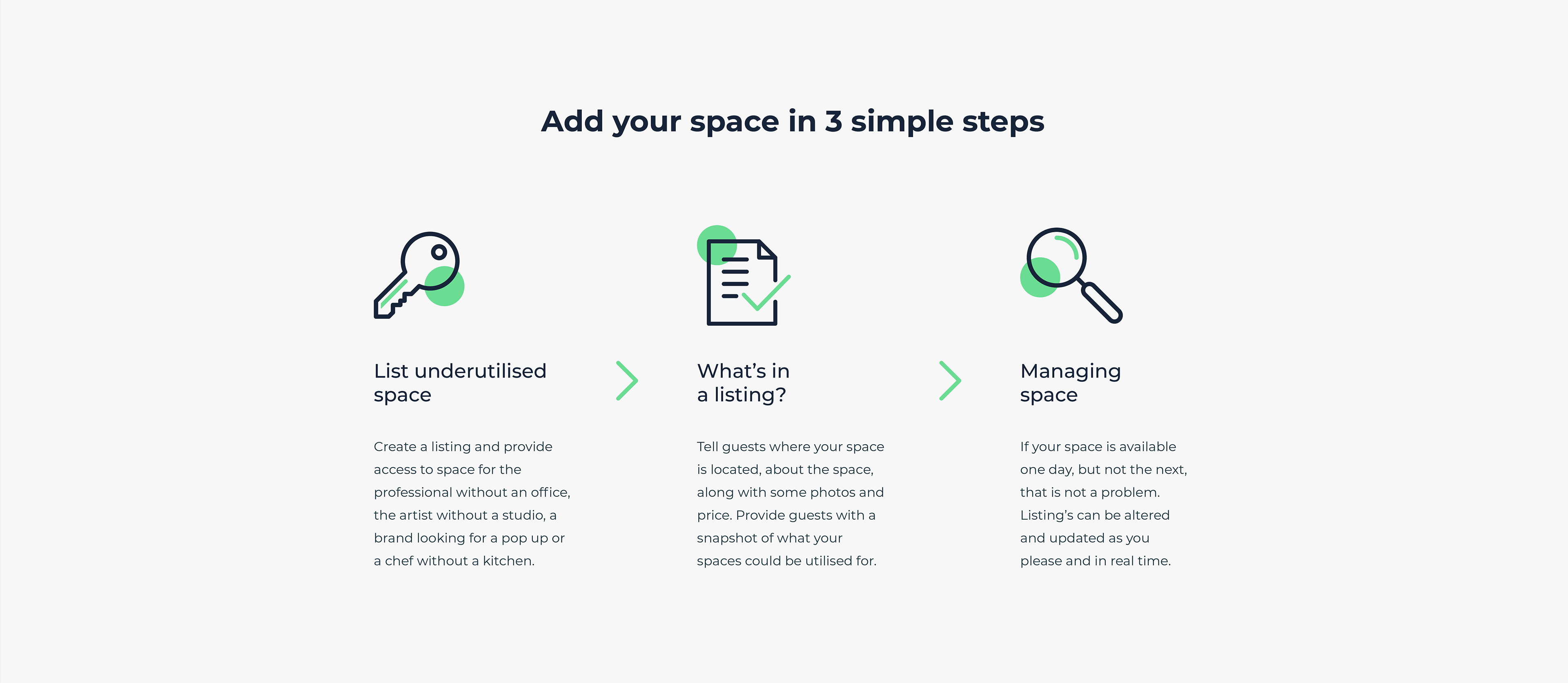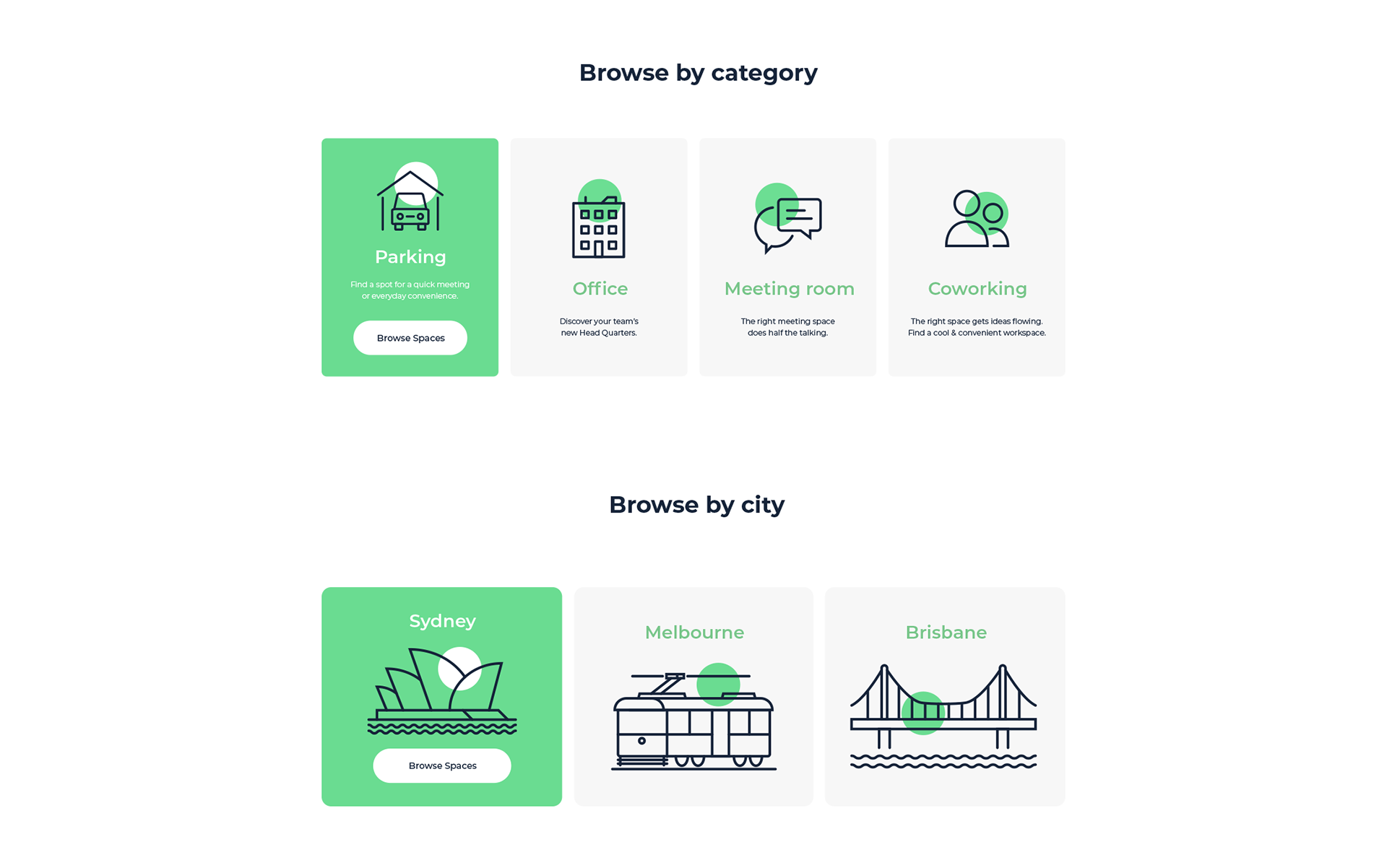 One of the most important pages of the website was the "Listing View". As a key part of the user journey this page needed to be precise in how it presented the space and give all relevant information to potential guests so they would make a booking.
The way the guest booked a space has also been improved as the platform evolved.
Now enabling up to four different booking periods; Hourly, Daily, Weekly and Monthly,
each one with their own booking and payment process.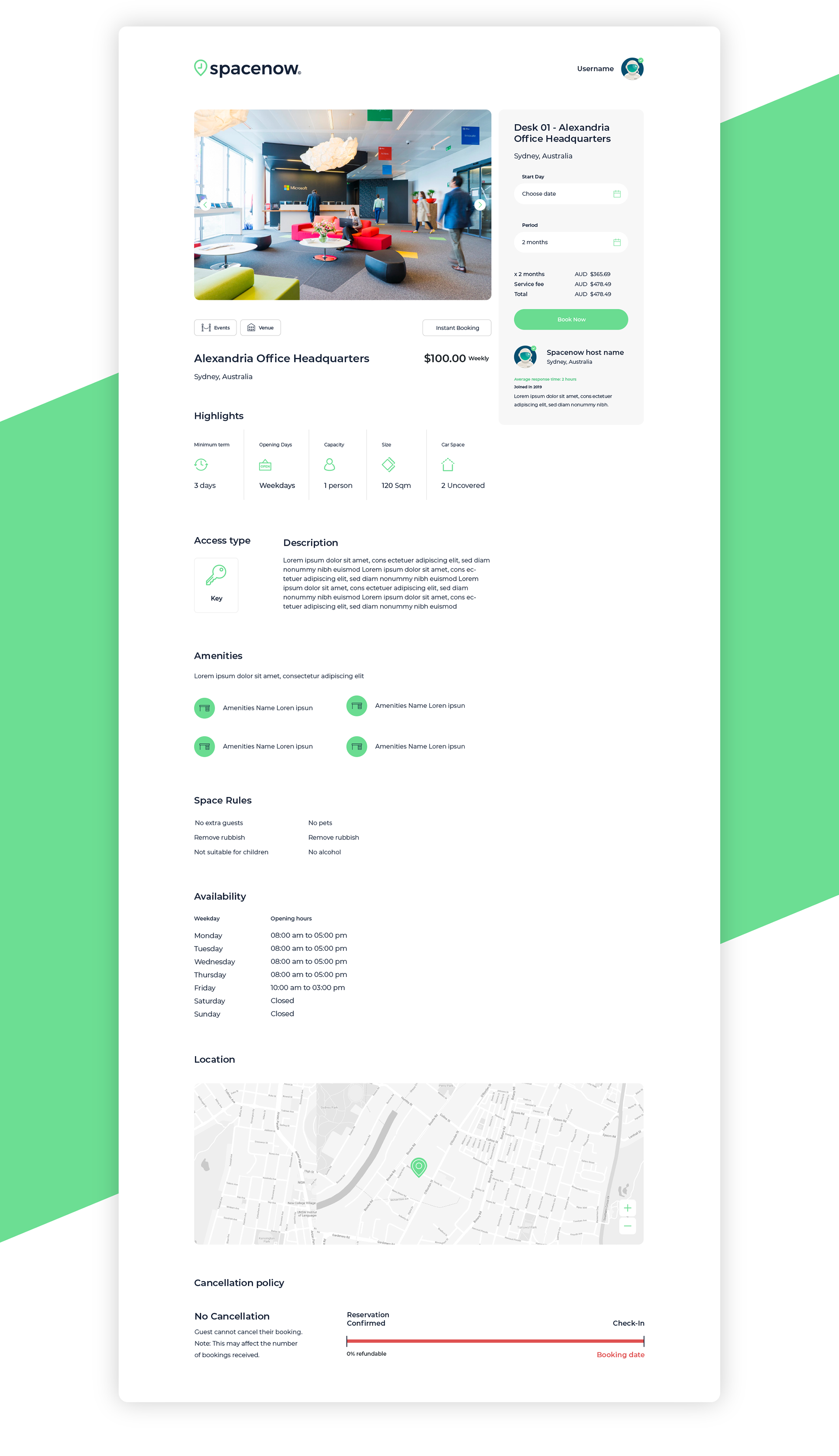 As a critical evolution in the product development strategy, the Dashboard was designed
to create an intuitive way for guests and hosts to quickly view their booked spaces. The main goal of the design was to provide a lot of information in a way which was easy to digest.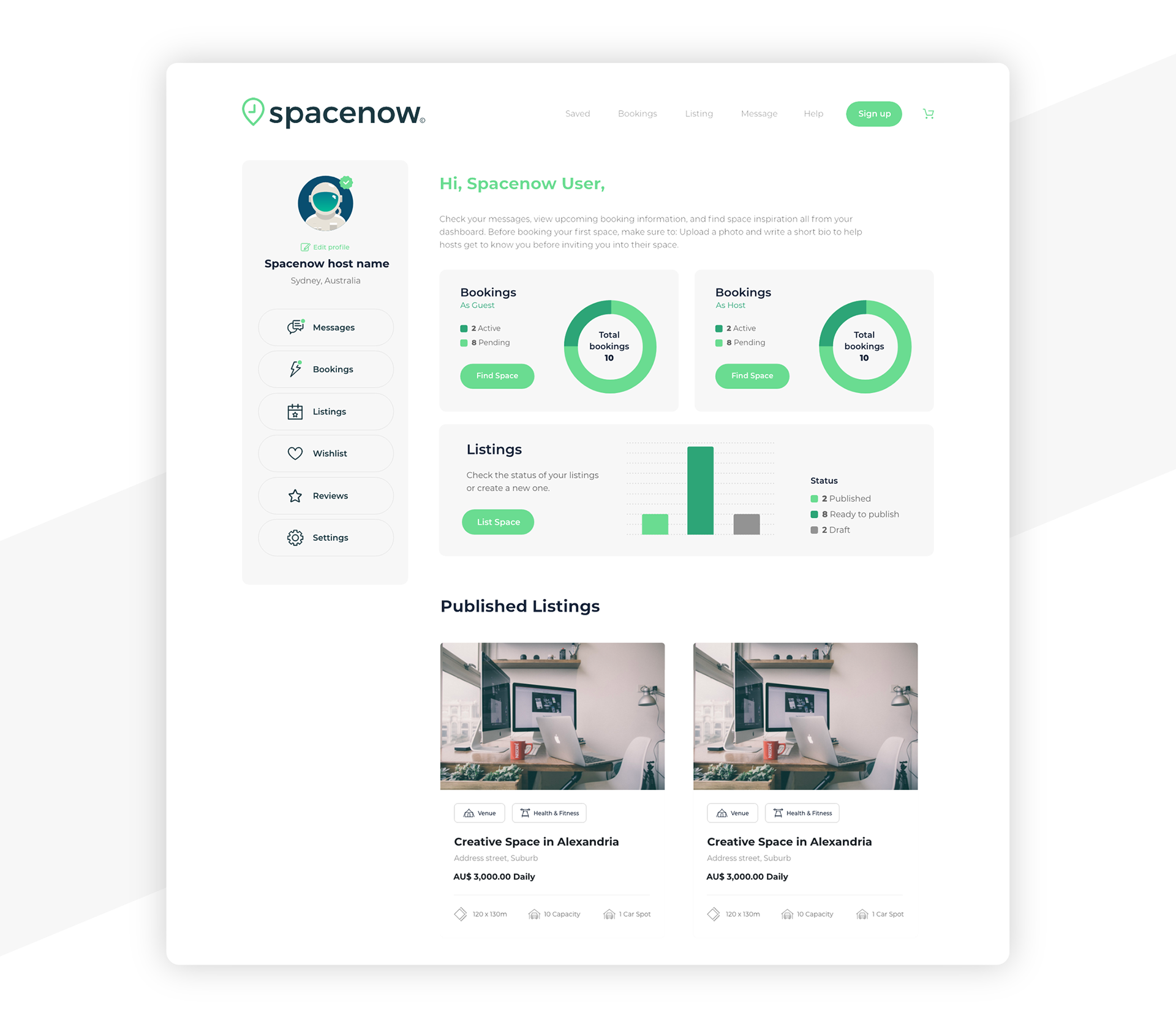 Working so closely with senior developers gave me a deep understanding of
how each component of the design impacted the product delivery.
In order to properly record all necessary information relating to my designs I documented all aspects of each elements. This resulted in the creation of an asset library which described design aspects such as spacing, font size, alignment, colours, corner radius and interactions.